Visitor Information
The Fisher Landau Center For Art is located in Long Island City, New York,
approximately 5 to 15 minutes from Manhattan.
The Center is open to the public, complimentary admission.
Normal gallery hours are Thursday through Monday, 12 to 5 p.m.
The Center is currently closed for installation until 04/24/16
Wheelchair accessible.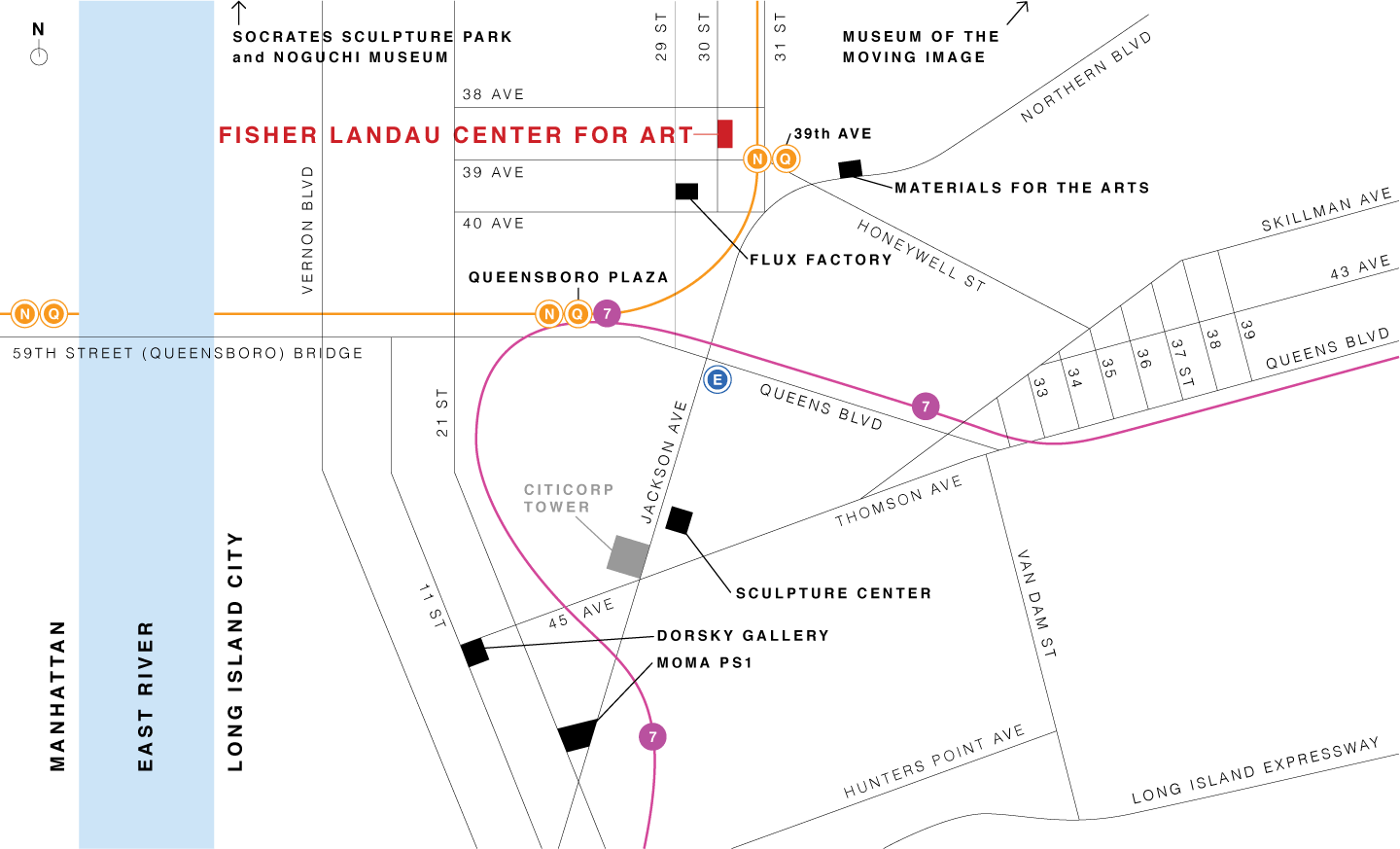 The Center is located near other Long Island City arts organizations, including:
For information about other Long Island City attractions, events, and services, visit: www.licpartnership.org