Visitor Information
The Fisher Landau Center For Art is located in Long Island City, New York,
approximately 5 to 15 minutes from Manhattan.
The Center is open to the public, complimentary admission.
Normal hours are Thursday through Monday, 12 to 5 p.m.
The Center is currently closed for renovation and installation.
Please check back for our upcoming schedule and exhibitions.

Wheelchair accessible.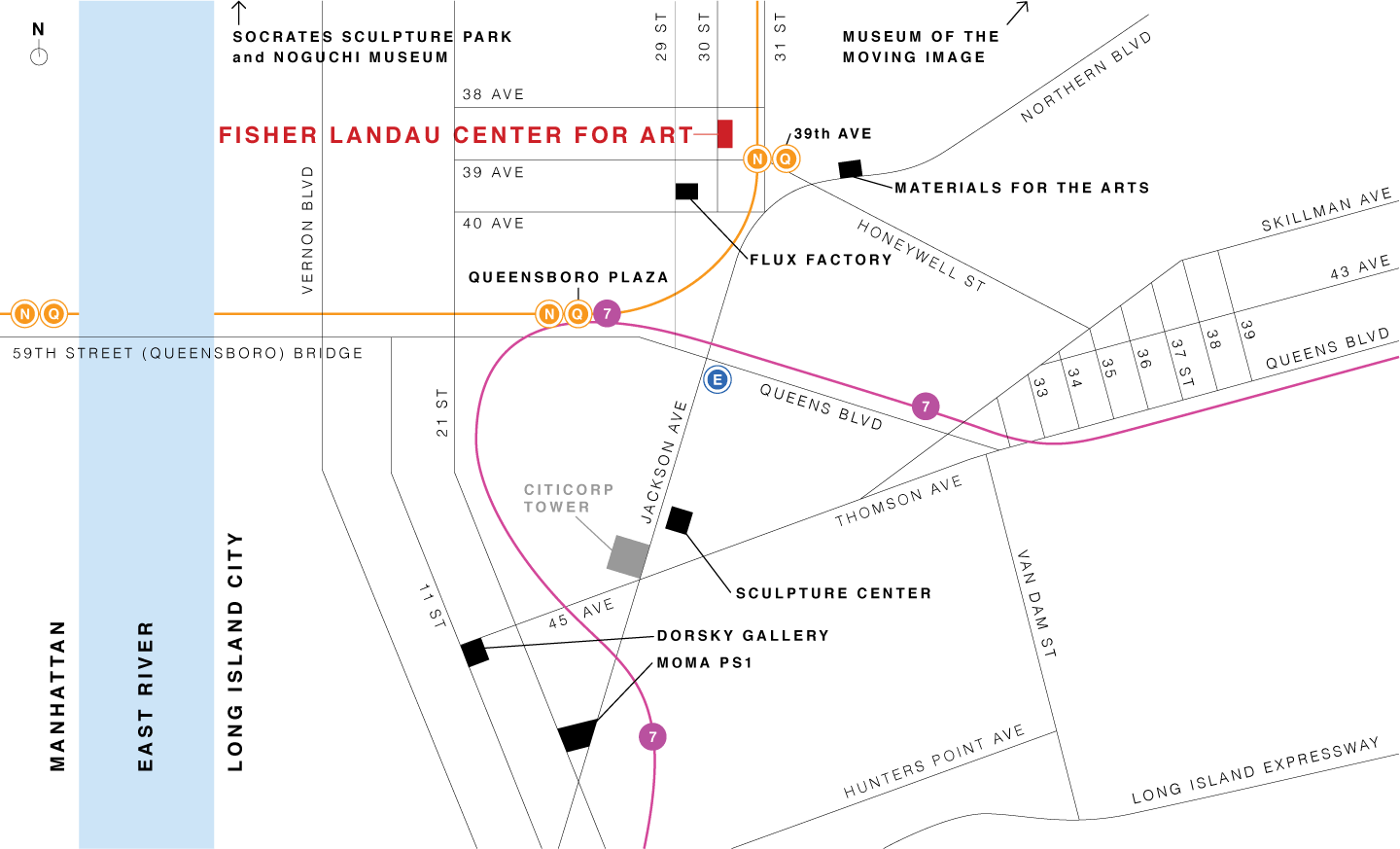 The Center is located near other Long Island City arts organizations, including:
For information about other Long Island City attractions, events, and services, visit: www.licpartnership.org